It's the weekend and time to share some fun stuff and hop around to some blogs!
It's blog hopping time!
Book Blog Hop is a weekly meme sponsored by Crazy For Books (
http://www.crazy-for-books.com/
)
Question of the week is:
"What is your favorite book cover?"
That's an easy one to answer - this year! My favorite cover of the year is: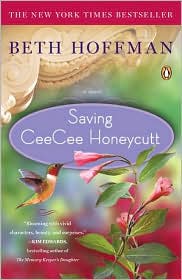 What's not to love! Purples, pinks, flowers and a hummingbird! Perfect!
My talented husband Don has a new short story available on Amazon.com that is just perfect for holiday reading!
Click on the Amazon link for more information!
Next up - I'm in the midst of the Gratitude Giveaway Blog Hop, and have some great books to giveaway as a thanks to all my followers! Winners will be announced on Sunday! Click the button at the top of the sidebar to enter!
I am quickly approaching my 400th follower with Google Friends Connect, and I want to giveaway a special little something to honor that!
The 400th person to follow this blog through GFC will receive :
Plus a book journal, a packet of Laura Ashley notecards and a few other goodies! So, if you're not a follower, please join in the fun and you just might be my 400th Follower!
I have a special holiday giveaway from the CSN Stores for a $100 gift certificate that would be perfect for holiday gift giving! This giveaway ends on December 5th! Just click on ol' Santa on the sidebar to enter.
And don't forget to vote for my blog at the First Annual I Love Your Blog Awards! Click on the button on the sidebar to vote!
SEE! I told you lot of fun going on! Hope you have a wonderful weekend and as always ...