It's Friday! It's The Weekend! It's time to play!!
Here are a couple of memes that are a lot of fun to follow as we celebrate this beautiful spring weekend!
Lots of great blogs to be found at Java's Never Growing Old blog!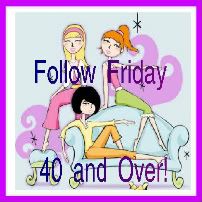 And lots of fun book blogs at Crazy For Books!
"If I gave you £50 (or $80) and sent you into a bookshop right now, what would be in your basket when you finally staggered to the till?"
Oh my gosh, I would fill my basket up with piles of new cozy mysteries, plus the wonderful new Emily March book, "Angel's Rest," some music for listening to while reading, maybe a book-inspired DVD or two...so much to choose from!!!
Have a great weekend, my friends, and as always, Happy Reading!