Today, I'm pleased to be hosting a book blog tour stop for "The Confessions of Catherine de Medici" by historical fiction author C.W. Gortner.

About The Book:
Catherine de Medici was one of history's most powerful women. She has been called brilliant and bold, but was also known as a vengeful Italian Jezebel who resorted to murder to protect her family's throne. Was she the ruthless queen who led
France
into an era of savage violence? Or was she the passionate savior of the French monarchy?
C.W. Gortner's novel. THE CONFESSIONS OF CATHERINE DE MEDICI, challenges the dark legend surrounding Catherine de Medici, revealing her tumultuous youth as a papal pawn; her gift of second sight; her courageous fight to save
France
; and her secret passion for a man she is fated to destroy.
The last legitimate descendant of the illustrious Medici line, Catherine suffers the expulsion of her family from her native
Florence
and narrowly escapes death at the hands of an enraged mob. Married to a French prince, eventually a queen in name if not in her husband's heart, she strives to create a role for herself, aided by her patronage of the famous clairvoyant Nostradamus and her own innate gift as a seer. But in her 40th year, Catherine is widowed, left alone with six young children as regent of a kingdom torn apart by religious discord and the ambitions of a treacherous nobility.
Relying on her tenacity, wit, and uncanny gift for compromise, Catherine seizes power, intent on securing the throne for her sons. She allies herself with the enigmatic Protestant leader Coligny, with whom she shares an intimate secret, and implacably carves a path toward peace, unaware that her own dark fate looms before her—a fate that, if she is to save
France
, will demand the sacrifice of her ideals, her reputation, and the passion of her embattled heart.
From the fairy-tale châteaux of the
Loire
Valley
to the battlefields of the wars of religion to the mob-filled streets of
Paris
, THE CONFESSIONS OF CATHERINE DE MEDICI is the extraordinary untold journey of one of the most maligned and misunderstood women ever to be queen.
C.W. Gortner has once again proven why he is considered one of the best historical fiction authors today with this glorious novel. Gortner captures the personality and essence of Catherine de Medici in this fascinating tale as he pulls his readers into her life with his superb storytelling skills.
If you enjoy historical fiction at it's best, I highly recommend this, and any other book, by C.W. Gortner.
About C.W. Gortner: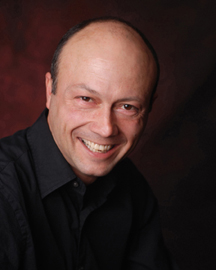 C.W. Gortner is the author of the acclaimed historical novels The Last Queen, The Confessions of Catherine de Medici, and The Tudor Secret. He holds an MFA in Writing with an emphasis on Renaissance Studies from the New College of California. In his extensive travels to research his books, he has danced a galliard in a Tudor great hall and experienced life in a Spanish castle. He is also a dedicated advocate for animal rights and environmental issues. Half-Spanish by birth, he divides his time between
Northern California
and
Antigua, Guatemala
.





My thanks to Pump Up Your Book Promotion for including me on this tour, and to the author and publisher for the review copy of this book. I was not compensated for my opinion.