I am thrilled today to host a book blog tour stop for the amazing book, "Airel" by Aaron Patterson and Chris White.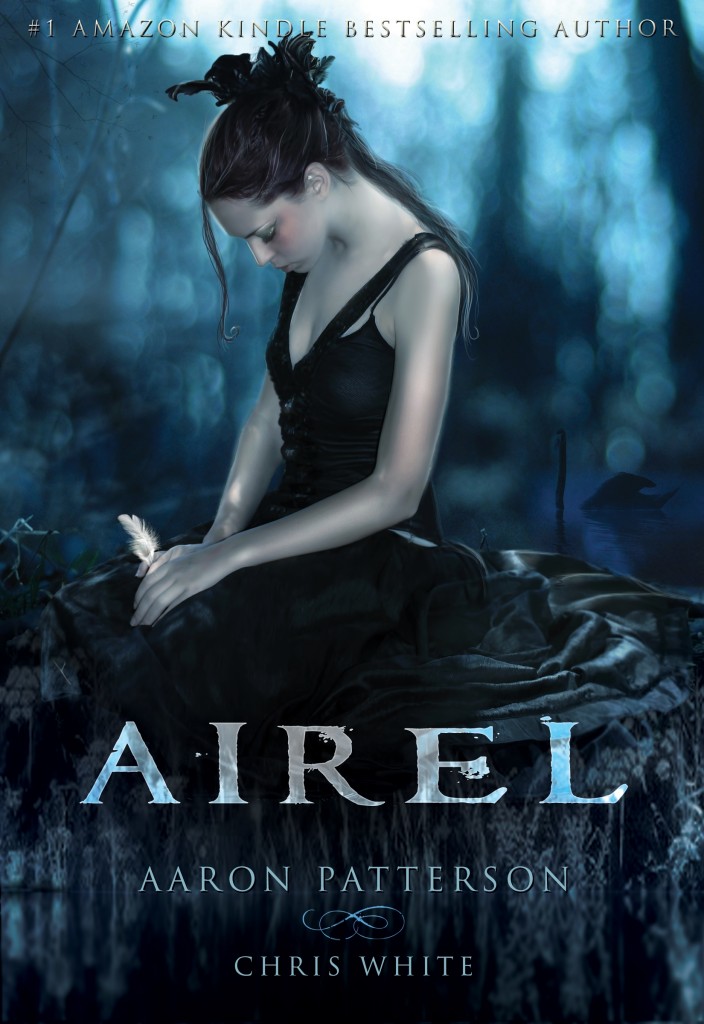 ABOUT THE BOOK:
All Airel ever wanted to be was normal, to disappear into the crowd. But bloodlines can produce surprises, like sudden mysterious illness.
Then there's Michael Alexander, the new guy in school, who is impossibly gorgeous…and captivated by her. Somewhere in the back of her mind she can hear the sound of pages turning, and another, older story being written.
It is the story of an ancient family, of great warriors, of the Sword of Light, and the struggle against an evil so terrible, so far-reaching, that it threatens everything she hopes for even now. Airel knew change would be inevitable as life went on.
But can she hold on when murder and darkness begin to close in and take away everything she loves? Will she have what it takes when the truth is finally revealed?
This is an amazing book that will appeal to both adult readers and young adults. Patterson and White deliver a fascianting story that mixes ancient myths with present day situations that will leave readers on the edge of their seats and wanting more!
I highly recommend this book, either in e-book format or in the published edition which is due out in August! And I look forward to more stories from this talented duo.
About Aaron Patterson: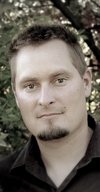 Aaron Patterson
is the author of the bestselling WJA series as well as a two Digital Shorts 19 and The Craigslist Killer. He was homeschooled and grew up in the west. Aaron loved to read from a small child and would often be found behind a book and would read 1-3 a day on average. This love drove him to want to write but never thought he had the talent. He wrote Sweet Dreams the first book in the WJA series in 2008. Airel is his first teen series and plans for more to come are already in the works. He lives in Boise Idaho with his family, Soleil, Kale and Klayton. His daughter had an imaginary friend named
She
.
His latest book is
Airel
. You can visit his website at StoneHouse Ink or connect with him on Facebook at
http://www.facebook.com/profile.php?id=1462837115
.
About Chris White: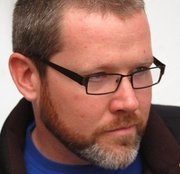 Chris White
has an award for reading 750 books in one school year—from the 3
rd
grade. So yes, he's more of a nerd than Aaron. Chris loves history, Sherlock Holmes, and anything that's not virtual, like old motorcycles and mechanical typewriters. He recently celebrated 9 years of marriage with his wife, April, and has two boys: Noah, age 7, and Jaden, age 2, who inspired the illustrated kid's book series of Great Jammy Adventures. Chris is working on a short story called The Marsburg Diary that will further explore the prologue to Airel, and he is finishing up his first novel, entitled K, due out in 2011. Chris has a major crush on Audrey Hepburn, who is now dead. His wife is okay with all of this.
Chris' latest book is
Airel
. Connect with him at Facebook at
www.facebook.com/whatnorthbetrue
.
My thanks to the authors and Pump Up Your Book Promotion for the review copy of this book. I was not compensated for my opinion.