Today, I'm hosting a book blog tour stop for the book, "The Queen's Gamble," by Barbara Kyle.
About The Book:
Young Queen Elizabeth I's path to the throne has been a perilous one, and already she faces a dangerous crisis. French troops have landed in Scotland to quell a rebel Protestant army, and Elizabeth fears that once they are entrenched on the border, they will invade England.
Isabel Thornleigh has returned to London from the New World with her Spanish husband, Carlos Valverde, and their young son. Ever the queen's loyal servant, Isabel is recruited to smuggle money to the Scottish rebels. Yet Elizabeth's trust only goes so far—Isabel's son will be the queen's pampered hostage until she completes her mission. Matters grow worse when Isabel's husband is engaged as military advisor to the French, putting the couple on opposite sides in a deadly cold war.
Set against a lush, vibrant backdrop peopled with unforgettable characters and historical figures,
The Queen's Gamble
is a story of courage, greed, passion, and the high price of loyalty…
"The Queen's Gamble" is the fourth book from Barbara Kyle that centers around the turmulteous Tudor family of England. And since I have not read the previous three books, it was a little hard to get caught up on all the who's, whats, whens and wheres, but I eventually got into the swing of the story.
Kyle pours a ton of historical facts into her story, but does so in a way that lends to the fast-moving action and drama. Her characters are personable, and I liked the main characters of this story, Isabel and Carlos. I wasn't crazy about Isabel's parents though, or her brother - but perhaps if I had met them in previous stories I could understand their personalities a bit better.
I don't know if this book concludes Kyle's Tudor series - there is a lot more action centering around Elizabeth I's court that she could explore - so I hope to one day have the pleasure of reading her work again.
Fans of historical fiction will enjoy Barbara Kyle's dynamic storytelling very much, and followers of the Tudor era will appreciate her hard work and research that went into this tale.
About The Author: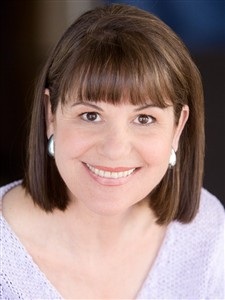 Barbara Kyle is the author of the Tudor-era "Thornleigh" series of novels, which have been published internationally:
The Queen's Captive, The Queen's Lady
, and
The King's Daughter
, praised by
Publishers Weekly
as "a complex and fast-paced plot, mixing history with vibrant characters." Her new novel,
The Queen's Gamble
, was released on 30 August 2011.
Barbara previously won acclaim for her contemporary novels under pen name 'Stephen Kyle', including
Beyond Recall
(a Literary Guild Selection),
After Shock
and
The Experiment
. Over 400,000 copies of her books have been sold.
Barbara has taught courses for writers at the University of Toronto School of Continuing Studies, and is known for her dynamic workshops for many writers organizations. Her popular series of video workshops "Writing Fiction That Sells" is available through her website. Before becoming an author,
Barbara enjoyed a twenty-year acting career in television, film, and stage productions in Canada and the U.S.
Check out her website at
http://www.barbarakyle.com/
My thanks to Cheryl at Pump Up Your Book Promotion for including me on this tour, and to Kensington Books for the review copy. I was not compensated for my opinion.