Today, I'm pleased to be a book blog tour stop for Libby Floyd's new book, "Sparkelicious."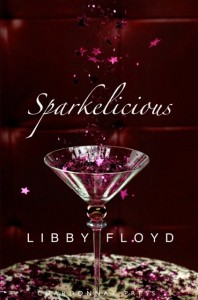 ABOUT SPARKELICIOUS
Laney Montgomery is living the dream – a successful L.A. fashion designer, a fabulous home in the Hollywood Hills and happily married to an English film director. But on a trip back home to South Carolina, she finds herself in the middle of a family crisis, which she's determined to fix. However, the affections of a handsome, younger man creates havoc in her personal life. With her marriage in serious trouble back in California, Laney is faced with losing it all but maybe that's the only way for her to find true happiness.
Mixing the charm of the South with the glitz and glamour of Hollywood, Libby Floyd's new book, "Sparkelicious," is a fast-paced, satisfying story of romance, family, and deceit - complete with a HEA (happy-ever-after) ending that will delight readers.
Libby Floyd's cast of characters are personable and full of sass, the plot is attention-grabbing, and the overall combination is a book that you will be glad you took the time to savor.
About The Author: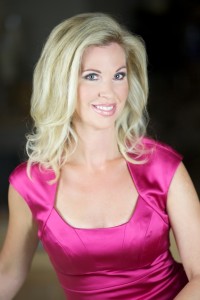 Libby Floyd has been a national on-air television personality for over 15 years with appearances on ShopNBC, Shop-At-Home and The Food Network. She was the youngest ever nominee for the prestigious position of Poet Laureate of South Carolina following the release of her poetry book A Winning Heart. Libby is a graduate of the University of South Carolina and was a contestant in the Miss America and Miss USA programs.
Her latest book is the contemporary romance, Sparkelicious.
Visit Libby on the web at www.LibbyFloyd.com.
Connect with her on Twitter at www.twitter.com/libbyfloyd
Friend her on Facebook at http://www.facebook.com/libby.floyd.31
Pick up your copy of the deliciously wicked Sparkelicious at Amazon: http://www.amazon.com/Sparkelicious-Libby-Floyd/dp/0985847638/ref=sr_1_2?s=books&ie=UTF8&qid=1345126752&sr=1-2
Purchase your copy of Sparkelicious at Barnes & Noble: http://www.barnesandnoble.com/s/sparkelicious?keyword=sparkelicious&store=ebook
To check out what other bloggers are saying about "Sparkelicious," check out the blog tour schedule at:
http://www.pumpupyourbook.com/2012/09/16/pump-up-your-book-presents-sparkelicious-virtual-book-publicity-tour/
My thanks to Dorothy Thompson at Pump Up Your Book Promotions for including me on this blog tour, and to Libby Floyd for supplying the review copy of her book. I was not compensated for my opinion.