Today, I'm hosting a book blog tour stop for author L.L. Nielsen's new book, "Lasso The Stars."
About

Lasso the Stars
• Paperback: 260 pages
• Publisher: Tate Publishing (February 7, 2012)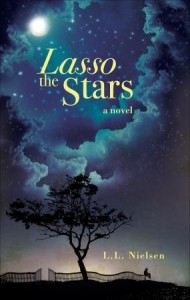 Dina's life is nearing its end. But for Dina, the end is really just the beginning. For months, she's been fighting terminal cancer. She's finally resigned herself to preparing for the end. Her last few weeks are going to be with her sisters, sharing the happy memories of a life well spent.




Men are the last thing on her mind. That is, until an afternoon walk along a dusty, country road brings her face to face with an angel. Only this angel is nothing like Dina ever pictured angels would be. 'The man had an easy-going smile. A pair of aviator sunglasses rested on his nose. His dusty Levi's covered long legs that ended in well-worn cowboy boots...He stepped down off the gate and held his hand out. ''Gil.''

Preferring boots and spurs to harps and wings, Gil takes Dina horseback riding. She begins to feel new energy surge through her. And before she realizes it, Dina falls head over heels for Gil. Gil is falling for her too, but his secret identity may get in the way of his feelings.


Gil knows he can't hide who he is for much longer. But how can he tell her? Are angels even allowed to fall in love with humans? When Gil leaves to find answers, Dina is devastated. She confides in her sisters, but they think her cancer meds made her dream up the whole relationship. Even though Dina knows the truth, she's growing weaker every day, and the only one who can help her has disappeared.


Will tonight's sky be the last one she looks upon? Or will Gil Lasso the Stars for Dina?
.
I have always believed in angels, and I enjoy stories of others who believe in them too. L.L. Nielsen brings the story of angels to life in this sweetly charming story in a way that is heartwarming and reassuring.
Dealing with the subject of dying and cancer, the premise of "Lasso The Stars" could have turned quite maudlin, but Nielsen adds just the right amount of humor and romance to give her story of Dina and Gil the loving touch that it needs to be a tale not soon forgotten.
I feverently hope that my guardian angel shows up in boots and a cowboy hat when it's my time to cross over. Until then, I'll just have to have the faith and imagination to hope so!
I highly recommend this book for anyone dealing with death, dying, or just looking for a sweet tale about the possibility of the afterlife.
About L.L. Nielsen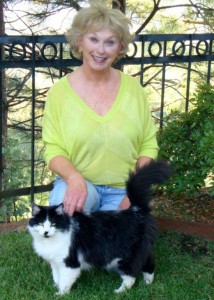 Lasso the Stars was born in the Pastures of Heaven, a small peaceful valley between Monterey and Salinas, California, made famous by John Steinbeck. But the book actually began much earlier, when two dear friends passed away from cancer. They often said they could either give in or fight. Both chose to wage a courageous battle; they became more spiritual; saw what others couldn't see. The thoughts they shared stayed with me.
I took up walking along the curving, dusty road that ran the length of the valley in the Pastures of Heaven. I discovered a run-down corral, a horse named Destiny and an old gate that led nowhere. Words and feelings continued to surface in my mind and an idea formed. Armed with memories of my friends and charged with a new responsibility to honor my friends' lives and perceptions, I began the journey of writing my first novel.
Eventually, I filed the manuscript and pursued other endeavors, until I moved to the Sierra Foothills. There, daily walking the old mountain roads, memories of my friends once again joined me and Lasso the Stars came out of seclusion, took flight and comes to you, now, on angel's wings.
Website
L.L.'s Tour Stops
Monday, September 17th:
Maureen's Musings
Tuesday, September 18th:
Never Too Fond of Books
Wednesday, September 19th:
Life in Review
Monday, September 24th:
Seaside Book Nook
Wednesday, September 26th:
WV Stitcher
Monday, November 19th:
StephTheBookworm
Tuesday, November 20th:
she treads softly
Wednesday, November 21st:
Sharon's Garden of Book Reviews
Monday, November 26th:
Lesa's Book Critiques
Tuesday, November 27th:
The Book Bag
Wednesday, November 28th:
Knitting and Sundries
Thursday, November 29th:
Paperback Princess
Friday, November 30th:
But Doctor I hate Pink
Monday, December 3rd:
Tina's Book Reviews
Tuesday, December 4th:
Mary's Cup of Tea
Wednesday, December 5th:
Sidewalk Shoes
Thursday, December 6th:
Luxury Reading
My thanks to TLC Book Tours for providing the review copy of this book. I was not compensated for my opinion.