About The Cottage at Glass Beach
• Paperback:
336 pages
• Publisher:
Harper Perennial; Reprint edition (May 7, 2013)
Married to the youngest attorney general in Massachusetts history, Nora Cunningham is a picture-perfect political wife. But when she learns of her husband's infidelity, Nora packs up her daughters and takes refuge on Burke's Island, the craggy spit off the coast of Maine where Nora spent her childhood—until her mother disappeared at sea.
By their cottage on Glass Beach, Nora succumbs to grief, her tears flowing into the ocean; days later an enigmatic fisherman named Owen Kavanagh washes up on the rocks nearby.
Could he be a selkie—a mythical being of island legend—summoned by heartbreak? Or is Owen simply someone trying, like Nora, to find his way in the wake of his own struggles?
My Thoughts:
I really love books that have a touch of magic to them, and "The Cottage at Glass Beach" is a great example of a wonderful story that has a romance and a bit of magic mixed together.
Heather Barbieri takes the legend of the selkie (a mythical being that is able to be a seal in the sea, but take the form of a human on land) and incorporates it into a present-day story (one that actually could have been taken from today's headlines) that will keep readers enthralled.
I enjoyed Heather's book, "The Lacemakers of Glenmara" and found "The Cottage at Glass Beach" to be equally amazing. I highly recommend it!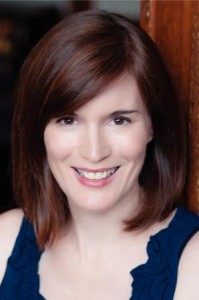 About Heather Barbieri:
The author of two previous novels,
The Lace Makers of Glenmara
, and
Snow in July
, Heather Barbieri has won international prizes for her short fiction. She lives in Seattle with her family.
Visit Heather at her
website
and connect with her on
Facebook
.
See what other bloggers are saying about "The Cottage At Glass Beach" -
Heather's Tour Stops
Wednesday, May 8th:
A Chick Who Reads
Thursday, May 9th:
I'm Booking It
Monday, May 13th:
Diary of a Stay at Home Mom
Tuesday, May 14th:
The Infinite Shelf
Monday, May 20th:
Stephany Writes
Monday, May 20th:
Traveling With T
Tuesday, May 21st:
…the bookworm…
Wednesday, May 22nd:
Sharon's Garden of Book Reviews
Thursday, May 23rd:
Tiffany's Bookshelf
Monday, May 27th:
Joyfully Retired
Tuesday, May 28th:
Pingwing's Bookshelf
My thanks to TLC Book Tours for including me on this tour and for providing the review copy of this book. I was not compensated for my opinion.