About Restrike
• Paperback:
350 pages
• Publisher:
Delos (June 1, 2013)
Money and murder go hand in glove in the rarified art world of Reba White Williams' exciting first novel, Restrike.
Cousins Coleman and Dinah Greene moved from North Carolina to New York after college to make their mark on the art world: Coleman is the editor of an influential arts magazine and Dinah is the owner of a print gallery in Greenwich Village. But their challenges are mounting as one of Coleman's writers is discovered selling story ideas to a competitor and The Greene Gallery is in the red because sales are down.
When billionaire Heyward Bain arrives with a glamorous assistant, announcing plans to fund a fine print museum, Coleman is intrigued and plans to get to know Bain and publish an article about him. Dinah hopes to sell him enough prints to save her gallery. At the same time, swindlers, attracted by Bain's lavish spending, invade the print world to grab some of his money.
When a print dealer dies in peculiar circumstances, Coleman is suspicious, but she can't persuade the NYPD crime investigator of a connection between the dealer's death and Bain's buying spree. After one of Coleman's editors is killed and Coleman is attacked, the police must acknowledge the connection, and Coleman becomes even more determined to discover the truth about Bain. In an unforgettable final scene, Coleman risks her life to expose the last deception threatening her, her friends, and the formerly tranquil print world.
My Thoughts:
I really enjoyed reading "Restrike." It was a fast-paced story with lots of action, lots of fascinating characters, and plenty of intriguing suspense to keep the reader captivated from the first chapter.
Reba Williams guides her readers through the amazing world of art wheeling and dealing in this mystery. And while the novel is set in New York City and other locales, it's Southern flavor shines through in the two main characters, Coleman and Dinah Greene, loyal cousins who stick by each other through thick and thin. I'm looking forward to more adventures from these two Southern belles with grit in the future.
I highly recommend this book for those who enjoy a rollicking, adventurous thriller that is character driven and rapidly paced. I guarantee you won't be able to put it down! I know I wasn't able to!
About Reba Williams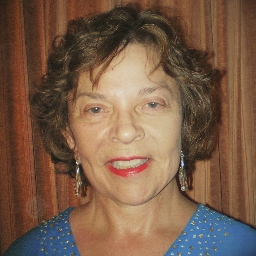 Reba White Williams has written articles for
American Artist
,
Art and Auction
,
Print Quarterly
and
Journal of the Print World
. She served on the Print Committees of The Boston Museum of Fine Arts, The Museum of Modern Art, The Metropolitan Museum and The Whitney Museum. She was a member of the Editorial Board of
Print Quarterly
, and is an Honorary Keeper of American Prints at the Fitzwilliam Museum, Cambridge University.
Williams grew up in Mississippi, Tennessee and North Carolina. She graduated from Duke University and her ambition at 21 years old led her to New York, where she began writing about art, business and finance. Williams eventually earned her MBA from Harvard, MA in Art History from Hunter, PhD in Art History from the Graduate Center, CUNY, and MA in Fiction Writing from Antioch University.
She worked as a library assistant, researcher at a management-consulting firm, a Wall Street securities analyst and writer for
Institutional Investor
magazine and other financial publications, and her expertise and passion for the arts led Williams to write a mystery novel series revolving around art fraud. The first book,
Restrike
, releases June 2013.
Williams has served as President of the New York City Art Commission and Vice Chairman of the New York State Council on the Arts. Fine art print collecting has been a major activity for Williams and her husband and they assembled what has been described as the largest collection of prints by American artists in private hands. They circulated seventeen exhibitions from their collection to more than one hundred museums worldwide, Williams writing the exhibition catalogues. In 2009, most of their collection—about 5,000 prints—was donated to the National Gallery of Art in Washington, D.C.
She and her husband founded the annual Willie Morris Award for best Southern fiction, now in its sixth year. With her husband and their dog Muffin, who is fictionalized in her books, Williams divides her time between New York, Connecticut and Palm Springs.
Visit Williams at her
website
.
Reba's Tour Stops
Tuesday, June 18th:
BoundByWords
Wednesday, June 19th:
Walking With Nora
Wednesday, June 19th:
Mockingbird Hill Cottage
Monday, June 24th:
Traveling With T
Tuesday, June 25th:
Lavish Bookshelf
Wednesday, June 26th:
Sharon's Garden of Book Reviews
Thursday, June 27th:
Booksie's Blog
Monday, July 1st:
A Bookish Way of Life
Tuesday, July 2nd:
Book Journey
Wednesday, July 3rd:
Diary of a Stay at Home Mom
Saturday, July 6th:
Socrates' Book Review Blog
Thursday, July 11th:
A Chick Who Reads
Wednesday, July 17th:
From the TBR Pile
TBD:
Speaking of Books
My thanks to TLC Book Tours for including me on this blog tour, and to the author for the review copy of the book. I was not compensated for my opinion.