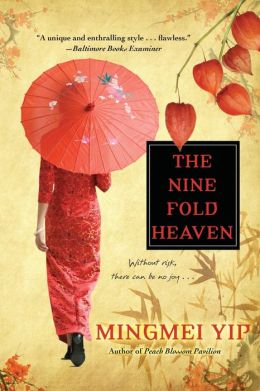 About THE NINE FOLD HEAVEN
In this mesmerizing new novel, Mingmei Yip draw readers deeper into the exotic world of 1930s Shanghai first explored in Skeleton Women, and into the lives of the unforgettable Camilla, Shadow, and Rainbow Chang.
When Shadow, a gifted, ambitious magician, competed with the beautiful singer spy Camilla for the affections of organized crime leader Master Lung, she almost lost everything. Hiding out in Hong Kong, performing in a run-down circus, Shadow has no idea that Camilla, too, is on the run with her lover, Jinying – Lung's son.
Yet while Camilla and Shadow were once enemies, now their only hope of freedom lies in joining forces to eliminate the ruthless gangster Big Brother Wang. Despite the danger, Shadow, Camilla, and Jinying return to Shanghai. Camilla also has her own secret agenda – she has heard a rumor that her baby son is alive. And in a city teeming with spies and rivals – including the vengeful gossip columnist Rainbow Chang – each battles for a future in a country on the verge of monumental change.
Book Trailer:
http://www.youtube.com/watch?v=F2g6Ggga4a0



My Thoughts:
"The Nine Fold Heaven" is a fascinating journey into the heart of 1930s Shanghai, China and the dangerous underworld of gangland violence that was rampant during this time period.
Author Mingmei Yip does a masterful job of storytelling as she weaves this intriguing and suspenseful tale, told through the voice of the main character, Camilla, the "Heavenly Songbird." As Camilla struggles to find her beloved and their son, she must scramble to avoid the gangland bosses who are after her, as well as the police. This story is a on-the-edge-of-your-seat thriller and will keep readers entranced to the very end.
"The Nine Fold Heaven" is a sequel to Yip's bestselling novel, "Skeleton Women," but first time readers will easily pick up on the back story and be able to enjoy this story as a stand-alone novel.
I highly enjoyed this book and recommend it to those who enjoy historical fiction with a mysterious twist!
About the Author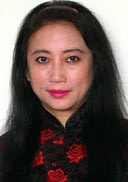 When she was a child, Mingmei Yip made up stories like "how the moon reached to slap the sun" and "how the dim sum on my plate suddenly got up to tango." At fifteen, she was thrilled that not only her article got published but she was paid ten dollars for it. Now Mingmei is a best selling novelist and children's book writer and illustrator.
Mingmei believes that one should, besides being entertained, also get something out of reading a novel. She has now twelve books to her credit, including five novels by Kensington Books: The Nine Fold Heaven, Skeleton Women, Song of the Silk Road, Petals from the Sky, and Peach Blossom Pavilion. Book Examiner praises her novels as "A unique and enthralling style…flawless." Her two children's books are Chinese Children's Favorite Stories and Grandma Panda's China Storybook, both by Tuttle Publishing.
Mingmei is accomplished in many other fields. A professional player of the Guqin, Chinese zither, for over thirty years, she was recently invited by Carnegie Hall to perform in "A Festival celebrating Chinese Culture" in the same program with cellist Yo Yo Ma and pianist Lang Lang. She had her solo Goddess exhibition at the New York Open Center Gallery to great acclaim, gave calligraphy workshop at New York's Metropolitain Museum of Art, and Taichi at the International Women's Writing Guild.
For more information please visit Mingmei's
website
. You can also follow her on
Facebook
,
Twitter
,
Goodreads
and
Amazon
.
Link to Tour Schedule:
http://hfvirtualbooktours.com/theninefoldheaventour
Twitter Hashtag: #NineFoldHeavenTour
My thanks to Historical Virtual Blog Tours for including me on this tour and for providing the review copy of the book. I was not compensated for my opinion.