About the Book:
One family. One table. One meal. 350 years.
This dramatic, highly inventive novel presents the story of one family through many generations, as Thanksgiving dinner is prepared.
The narrative moves swiftly and richly through time and changes as we experience the lives of the Morleys against the background of historical events. This is history that comes fully alive, for we become part of the family ourselves, sharing their fortunes and tragedies, knowing their truths from their lies, watching their possessions handed down or lost forever. All along, in the same house, in the same room, Morley women are getting dinner ready, one part at a time, in a room that begins with a hearth of Colonial times and ends as a present-day kitchen.
Thanksgiving serves up history in a lively, entertaining way that offers an original viewpoint of the everyday concerns of one family across the generations.
My Thoughts:
This is a fascinating look at generation after generation of one family and the history of our country as they lived through it. Author Ellen Cooney proves herself to be a masterful storyteller with this unique novel. And it's perfect reading material for this time of year! I highly recommend this novel.
One note - there is some language and adult situations in this story, so I would suggest it for mature readers.
About The Author: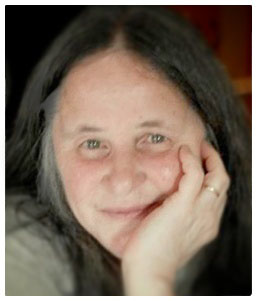 Ellen Cooney was born in 1952 in Clinton, Massachusetts. She is the author of eight novels and stories published in
The New Yorker
and many literary journals. She has received fellowships from the National Endowment for the Arts and the Massachusetts Artists Foundation, and taught creative writing for over twenty-five years, most recently in the writing program at MIT. She now lives in mid-coast Maine. Her next novel,
The Mountaintop School For Dogs And Other Second Chances
, will be published in the spring of 2014 by Houghton Mifflin Harcourt.
I obtained a copy of this book through Netgalley. I was not compensated for my opinion.