Who doesn't love a great romance from Harlequin Books?
I have been reading Harlequins since I was, well, "borrowing" them from my cousins at a young age! :) And to this day, I'm still amazed at the wide assortment of titles that come out each month from the writers for this amazing publisher.
Harlequin has a great new campaign going during 2014!
Harlequin's "Just Can't Get Enough" Campaign will feature a new series theme and titles every month. This month's theme is Weddings.
Here is a little more about three of the books highlighted for this month's theme -
About The Book: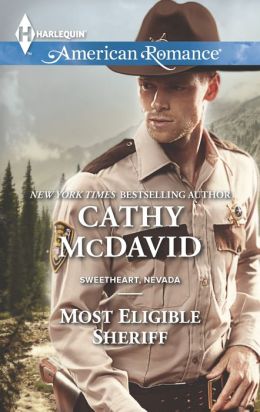 Las Vegas casino manager Ruby McPhee needs to lay low while the police deal with a stalker at work. So she's trading in her high heels for cowboy boots and assuming her twin sister's identity at the Gold Nugget Ranch. Ruby only plans on staying in Sweetheart, Nevada, until the threat back home has passed. But then she discovers a detail her sister forgot to mention—the handsome sheriff she's dating.
It only takes a single kiss for Cliff Dempsey to realize the woman in his arms is someone entirely different …and completely irresistible. To protect Ruby's secret, Cliff maintains her ruse, but soon the lines between duty and desire begin to blur. Ruby and Cliff know they have a once-in-a-lifetime connection, but will they have a chance to let their love grow?
My Thoughts:
I adored this story! Identical twin sisters, different as night and day, and one handsome sheriff - well, you know the story has got to be lively! This is the first book I've read of Cathy McDavid's, but I will be going back for more. Her writing style is fast-paced and with plenty of humor, and plenty of romance. And I loved, loved, loved the setting of Sweetheart, Nevada! If you enjoy contemporary romance with a western flair, then this book will suit you to a T.
About The Author:
For the past 18 years Cathy McDavid has been juggling a family, a job and writing and doing pretty well at it except for the housecleaning part. "Mostly" retired from the corporate business world, she writes full-time from her home in Scottsdale, AZ, near the breath-taking McDowell Mountains. Her twins have "mostly" left home, returning every now and then to raid her refrigerators. On weekends, she heads to her cabin in the mountains, always taking her laptop with her.
Check out her website at
www.cathymcdavid.com
About The Book: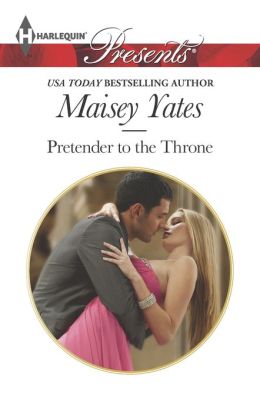 A duty to the past….
After fifteen years in self-imposed exile, the haunted rebel prince Xander Drakos must walk back through the palace gates and assume the role he once abandoned.
Only one woman can restore his good name—the woman he left behind. But when Xander finds Layna Xenakos, he's horrified to see the effects of the turmoil he left behind written in the scars across her body.
But her scars have given her strength, and Layna refuses to bow to his royal command. Now Xander must use his practiced charm to convince her to become his bride, securing his legitimate place on the throne.
The final book in The Call of Duty trilogy. Catch up on previous stories with book 1, A Royal World Apart, and book 2, At His Majesty's Request
My Thoughts:
"Pretender To The Throne" is a good, old-fashioned romance with a prince, a princess and plenty of obstacles to overcome before they can find their love. I enjoyed the characters in this story, especially the heroine, Layna. She has a lot to overcome to regain her self-confidence and to find her dreams coming true, but she's a plucky gal and I really admired her.
About The Author: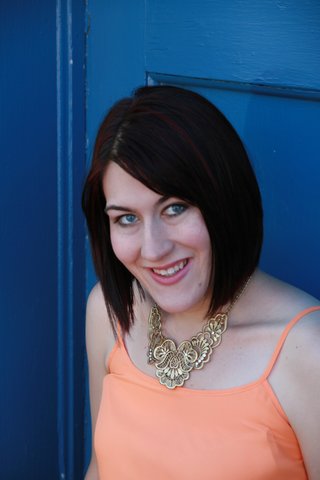 USA Today Bestselling author Maisey Yates lives in rural Oregon with her three children and her husband, whose chiseled jaw and arresting features continue to make her swoon. She feels the epic trek she takes several times a day from her office to her coffee maker is a true example of her pioneer spirit.
In 2009, at the age of twenty-three Maisey sold her first book. Since then it's been a whirlwind of sexy alpha males and happily ever afters, and she wouldn't have it any other way. Maisey divides her writing time between dark, passionate category romances set just about everywhere on earth and light sexy contemporary romances set practically in her back yard. She believes that she clearly has the best job in the world.
Check out her website at
www.maiseyyates.com
About The Book: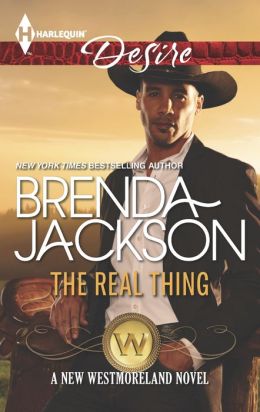 What happens when a pretend boyfriend wants more than make-believe? Find out in this Westmoreland novel from New York Times bestselling author Brenda Jackson!
No red-blooded man turns down the chance to escort gorgeous Trinity Matthews—and Adrian Westmoreland is definitely red-blooded. For her, he'll pretend to be her man. But keeping his hands to himself? That is impossible. A Westmoreland always keeps his word, but how long before Adrian turns this fake affair into something real?
My Thoughts:
I enjoyed this book a lot because it was set in a place I know well, Denver, Colorado.
And there is the story - oh my goodness, the story! Feisty and lively characters, sizzling and sensual love scenes, and a heart-racing story to boot - everything you'd want in a contemporary romance and more.
This is the first book that I've read of the Westmorland family series, but I easily picked up on past stories and adventures with this one. I am honored to recommend this book, as well as the others in this series. This is one big family to read about!
About The Author:
A New York Times and USA TODAY bestselling and award-winning author of more than seventy-five romance titles, Brenda is a recent retiree who divides her time between family, writing and traveling with her husband. Readers may write Brenda at P.O. Box 28267, Jacksonville, Florida 32226, by email at WriterBJackson@aol.com or visit her website at
www.brendajackson.net
.
My thanks to Harlequin Books for providing the review copies of these books. I was not compensated for my opinion.