Tuesday, March 4, 2014
The Free by Willy Vlautin - Book Blog Tour Stop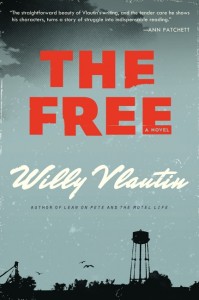 About The Free
•
Paperback:
320 pages
•
Publisher:
Harper Perennial (February 4, 2014)
In his heartbreaking yet hopeful fourth novel, award-winning author Willy Vlautin demonstrates his extraordinary talent for illuminating the disquiet of modern American life, captured in the experiences of three memorable characters looking for meaning in distressing times.
Severely wounded in the Iraq war, Leroy Kervin has lived in a group home for eight years. Frustrated by the simplest daily routines, he finds his existence has become unbearable. An act of desperation helps him disappear deep into his mind, into a world of romance and science fiction, danger and adventure where he is whole once again.
Freddie McCall, the night man at Leroy's group home, works two jobs yet still can't make ends meet. He's lost his wife and kids, and the house is next. Medical bills have buried him in debt, a situation that propels him to consider a lucrative—and dangerous—proposition.
Pauline Hawkins, a nurse, cares for the sick and wounded, including Leroy. She also looks after her mentally ill elderly father. Yet she remains emotionally removed, until she meets a young runaway who touches something deep and unexpected inside her.
In crystalline prose, both beautiful and devastating, this "major realist talent" (
Seattle Post-Intelligencer
) considers the issues transforming ordinary people's lives—the cost of health care, the lack of economic opportunity, the devastating scars of war—creating an extraordinary contemporary portrait that is also a testament to the resiliency of the human heart.
My Thoughts:
I wasn't sure what I would find when I went into reading this novel - but what I found was certainly unexpected. "The Free," Willy Vlautin's fourth novel, is a raw and unapologetically presented story of real, down-to-earth people getting by in life the best they can.
Vlautin focuses on three characters - Leroy, the soldier who escapes reality with fantastical dreams of a better, more vivid life; Freddie, the night manager of the group home Leroy lives in, who is crumbling under debt and personal problems and who is willing to do anything to get his life back again; and Pauline, the nurse who cares for everyone but herself. These players in a gritty, realistic tale are samples of today's sad reality and Vlautin does a masterful job in telling their emotional stories as they weave together.
For those who look for realistic, heart-wrenching stories, Willy Vlautin is an author to keep an eye out for.
About Willy Vlautin: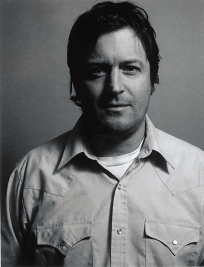 Willy Vlautin is the author of four novels:
The Motel Life
,
Northline
,
Lean on Pete
, which won two Oregon Book Awards, and
The Free
. He is the singer and songwriter of the band Richmond Fontaine and lives in Scappoose, Oregon.
Find out more about Willy at his
website
and connect with him on
Facebook
.
Bonus
!
Click here
to hear/download music that Willy made for the book, watch the trailer, and much more!
Willy's Tour Stops
Tuesday, February 4th:
Love at First Book
Wednesday, February 5th:
Man of La Book
Friday, February 7th:
A Patchwork of Books
Monday, February 10th:
Between the Covers
Tuesday, February 11th:
Books Speak Volumes
Wednesday, February 12th:
My Book Retreat
Thursday, February 13th:
Anita Loves Books
Tuesday, February 18th:
Sara's Organized Chaos
Wednesday, February 19th:
Mel's Shelves
Thursday, February 20th:
Olduvai Reads
Monday, February 24th:
River City Reading
Thursday, February 27th:
Reading on a Rainy Day
Monday, March 3rd:
Booksie's Blog
Tuesday, March 4th:
Sharon's Garden of Book Reviews
Wednesday, May 5th:
The House of the Seven Tails
TBD:
The Feminist Texican [Reads]
TBD:
Bluestalking
My thanks to TLC Book Tours for including me on this tour and for providing the review copy of this book. I was not compensated for my opinion.