About The Book:
When it comes to men, sisters don't share!
After a fake food poisoning incident in L.A., Bailey Sterling's dreams of becoming a caterer to the stars collapse faster than a soufflé. Now Bailey's face is in all the gossip rags and her business is in ruins. But the Sterling women close ranks and bring her back to Icicle Falls, where she'll stay with her sister Cecily.
All goes well between the sisters until Bailey comes up with a new business idea—a tea shop on a charming street called Lavender Lane. She's going into partnership with Todd Black, who—it turns out—is the man Cecily's started dating. It looks to Cecily as if there's more than tea brewing in that cute little shop. And she's not pleased.
Wait! Isn't Cecily seeing Luke Goodman? He's a widower with an adorable little girl, and yes, Cecily does care about him. But Todd's the one who sends her zing-o-meter off the charts. So now what? Should you have to choose between your sister and the man you love (or think you love)?
For More Information
My Thoughts:
I just adore Sheila Roberts' "Life in Icicle Falls" series, and her latest book, "The Tea Shop on Lavendar Lane" continues the story of this quaint little Bavarian-style town in the Washington mountains and the residents who make the town such a fun place to visit.
This installment once again focuses on the Sterling sisters - Samantha, Cecily and youngest sister Bailey. They are small-town royalty in Icicle Falls but they have their problems too. When Bailey returns home after a humiliating experience in Los Angeles, she is at lost ends - until she is presented with a plan to open a tea shop in town - only problem is - her business partner, Todd Black, is interested in her sister Cecily. Sisterly love takes a big hit when Bailey discovers she has feelings for Todd as well. Sparks fly all over town and it's not even the 4th of July!
Sheila Roberts has once again created a fun and lively story with personable characters and a fast-paced story that will thrill fans of contemporary romance. This book can be read as a stand-alone novel, but I highly recommend readers indulge in the entire series! You'll be glad you did!
About The Author: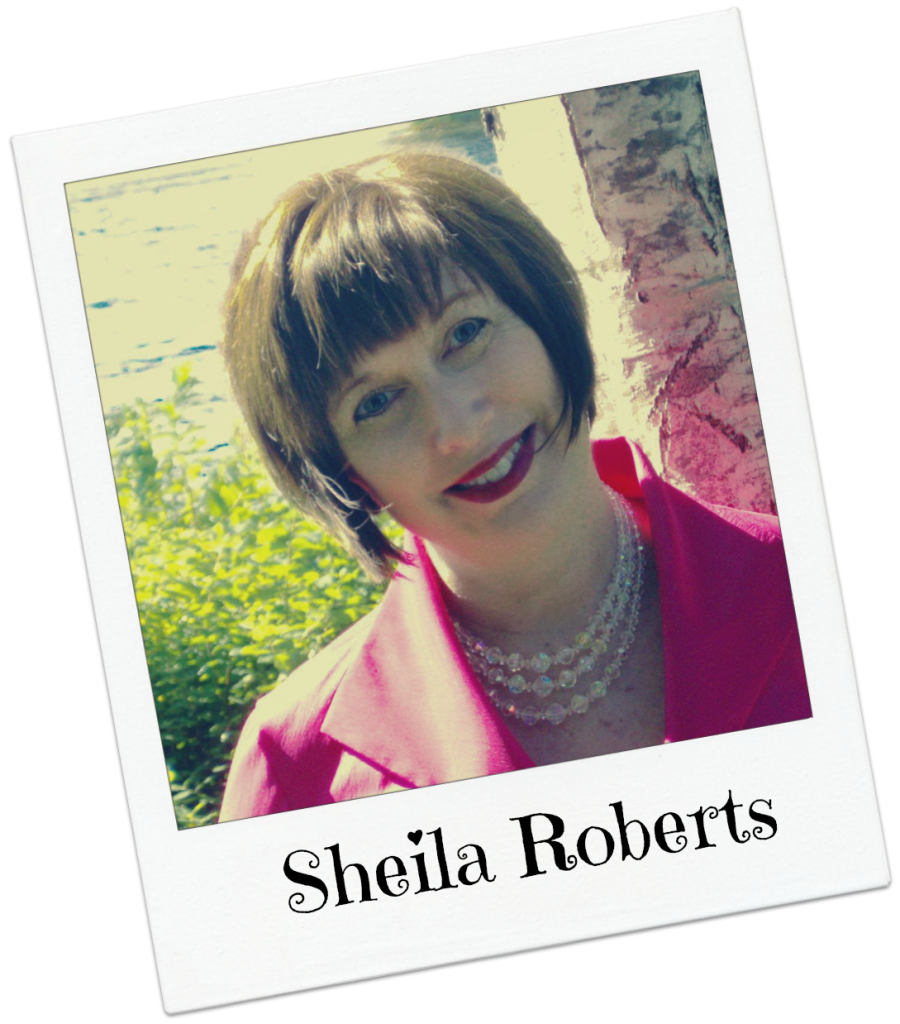 Sheila Roberts lives in the Pacific Northwest. She's happily married and has three children.
Writing since 1989, Sheila's books have been printed in several different languages and have been chosen for book clubs such as Doubleday as well as for Readers Digest Condensed books. Her best-selling novel ON STRIKE FOR CHRISTMAS was made into a movie and appeared on the Lifetime Movie Network, and her novel THE NINE LIVES OF CHRISTMAS has just been optioned for film and is slated to be a Hallmark movie later this year. Her novel ANGEL LANE was named one of Amazon's Top Ten Romances for 2009.
When she's not making public appearances or playing with her friends, she can be found writing about those things near and dear to women's hearts: family, friends, and chocolate. You can visit Sheila at her website,
www.sheilasplace.com
.
Her latest book is the women's fiction/romance,
The Teashop on Lavendar Lane
.
For More Information
For more information on Sheila's tour schedule, click the link here -
http://www.pumpupyourbook.com/2014/05/25/pump-up-your-book-presents-the-tea-shop-on-lavender-lane-book-publicity-tour/
My thanks to Pump Up Your Book Promotion for including me on this blog tour and to the author for supplying the review copy of the book. I was not compensated for my opinion.