About The Book:
We all have days that make us want to pull the covers back over our heads and eat a dozen cupcakes.
Thankfully, Jesus said we don't "live on bread alone"--that includes cupcakes--"but on every word that comes from the mouth of God" (Matt. 4:4). What we really need is truth.
If you're tired, discouraged, or feel a little empty inside, my prayer is that by the end of our time together, you'll be refreshed and nourished in a way that will sustain you through whatever the future may hold.
Remember, you're not alone, my friend.
In this uplifting book, Holley Gerth invites you to be filled with the strength, peace, and joy that come from God's promises. Each of the 52 devotions based on the Psalms will help you remember that God is good and we're all in this together.
My Thoughts:
Although this book is tiny, it is filled with mighty encouragement and wisdom. I love how Holley Gerth takes the words from the Psalmist and adds personal stories and prayers to create 52 weeks of wonderful and refreshing advice for the hardest of days, and powerful uplifting messages for the good days.
In addition to each week's message, Gerth includes a personal prayer with space for the reader's own petitions to God, and a journaling space for the reader's thoughts. Small enough to fit into your purse, "What Your Heart Needs for the Hard Days" is a perfect companion for anyone wanting to delve deeper into God's word and promises through the book of Psalms. I plan to keep this devotional book close at hand for the upcoming new year for encouragement and guidance - I hope you will too!
About The Author: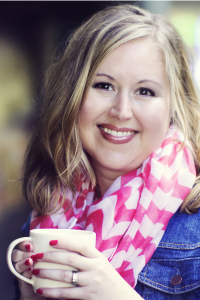 My thanks to Revell Books for providing the review copy of this book. I was not compensated for my opinion.