I recently had the pleasure of reading "The Heroes Welcome." This fascinating look at the world after World War I and how the people who were involved in "The Great War" handled the aftermath.
If you are interested in the era surrounding this time period, you will enjoy this well-written story of love, trauma, and regaining stability in a world gone a little mad.

About The Heroes' Welcome
• Paperback:
272 pages

• Publisher:
Harper Perennial (March 10, 2015)
April 1919. Six months have passed since the armistice that ended the Great War. But new battles face those who have survived.
Only twenty-three, former soldier Riley Purefoy and his bride, Nadine Waveney, have their whole lives ahead of them. But Riley's injuries from the war have created awkward tensions between the couple, damage that threatens to shatter their marriage before it has truly begun.
Peter and Julia Locke are facing their own trauma. Peter has become a recluse, losing himself in drink to forget the horrors of the war. Desperate to reach her husband, Julia tries to soothe his bitterness, but their future together is uncertain.
Drawn together in the aftermath of the war, the two couples' lives become more tightly intertwined, haunted by loss, guilt, and dark memories, contending with uncertainty, anger, and pain. Is love strong enough to help them all move forward?
The Heroes' Welcome is a powerful and intimate novel, chronicling the quiet turbulence of 1919—a year of perilous beginnings, disturbing realities, and glimmerings of hope.

Purchase Links
About Louisa Young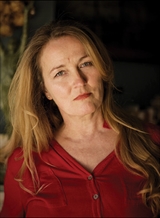 Louisa Young was born in London and read history at Trinity College, Cambridge. She lives in London with her daughter, with whom she co-wrote the best-selling Lionboy trilogy, and is the author of eleven previous books including the bestselling novel My Dear, I Wanted to Tell You, which was shortlisted for the Costa Novel Award and the Wellcome Book Prize, a Richard and Judy Book Club choice, and the first ever winner of the Galaxy Audiobook of the Year.
Learn more about Louisa at her
website
and connect with her on
Facebook
and
Twitter
.
My thanks to TLC Book Tours for providing the review copy of this book. I was not compensated for my opinion.