About The Book:
Susan Mallery, the New York Times bestselling author of Three Sisters, is world renowned for her "insightful, funny, and poignant" stories (Booklist). With her brand-new Mischief Bay series, she brings vivid color to the story of three friends on the brink of a new life.
Nicole Lord wants to be a good wife, but there's a difference between being supportive and supporting her husband, who quit his job to write a screenplay she's never seen. He won't even help take care of their son, leaving Nicole to run the house and work full-time.
Sacrificing a personal life for her career is how Shannon Rigg became VP at her firm, but she wonders now whether she made the right choice. An exciting new relationship with a great guy convinces her that it might not be too late—until he drops a bombshell that has her questioning whether she really can have it all.
Although Pam Eiland adores her husband, she feels restless now that the kids are grown. Finding sexy new ways to surprise him brings the heat and humor back to their marriage, but when unexpected change turns her life upside down, she'll have to redefine herself. Again.
Through romance and heartbreak, laughter and tears, the girls of Mischief Bay will discover that life is richer with friends at your side.
My Thoughts:
Susan Mallery is a master storyteller when it comes to tales of women's friendships and romance, and with the introduction to "The Girls of Mischief Bay," the first book in her new series of books featuring the women of the fictional town of Mischief Bay, California Mallery once again delivers a book that is emotion-packed as well as highly entertaining.
Mischief Bay is an adorable small beach town right in the middle of Southern California and features the best of small-town living. It's fun to explore the "town" through Mallery's writing. The residents of this adorable town are also fascinating, and Mallery brings them (and their problems!) to life through her skilled writing.
Fans of contemporary romance and women's fiction will love this new offering from Susan Mallery. I highly recommend it!
About The Author: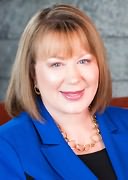 New York Times bestselling author Susan Mallery has entertained millions of readers with her witty and emotional stories about women. Publishers Weekly calls Susan's prose "luscious and provocative," and Booklist says "Novels don't get much better than Mallery's expert blend of emotional nuance, humor and superb storytelling." Susan lives in Seattle with her husband and her tiny but intrepid toy poodle.
Visit her at
www.SusanMallery.com
.
My thanks to Mira Books for supplying the review copy of this book. I was not compensated for my opinion.