About The Book:
From actor Cary Elwes, who played the iconic role of Westley in The Princess Bride, comes a first-person account and behind-the-scenes look at the making of the cult classic film filled with never-before-told stories, exclusive photographs, and interviews with costars Robin Wright, Wallace Shawn, Billy Crystal, Christopher Guest, and Mandy Patinkin, as well as author and screenwriter William Goldman, producer Norman Lear, and director Rob Reiner.
The Princess Bride has been a family favorite for close to three decades. Ranked by the American Film Institute as one of the top 100 Greatest Love Stories and by the Writers Guild of America as one of the top 100 screenplays of all time, The Princess Bride will continue to resonate with audiences for years to come.
Cary Elwes was inspired to share his memories and give fans an unprecedented look into the creation of the film while participating in the twenty-fifth anniversary cast reunion. In
As You Wish
he has created an enchanting experience; in addition to never-before seen photos and interviews with his fellow cast mates, there are plenty of set secrets and backstage stories.
With a foreword by Rob Reiner and a limited edition original poster by acclaimed artist Shepard Fairey,
As You Wish
is a must-have for all fans of this beloved film.
My Thoughts:
One of my absolute favorite books is William Goldman's "The Princess Bride," and one of my absolute favorite movies is "The Princess Bride." So I was thrilled to find out that the lead actor in this movie, Cary Elwes (Westley), had written a book of his experiences during the making of this incredible film. And I was not disappointed - Elwes delivers an in-depth, rollicking, fantastically fun accounting of his own experience as well as tidbits from his fellow actors who starred in this classic and beloved movie.
From his first meeting with director Rob Reiner to his first look at Andre The Giant, Elwes shares his memories of what has to be a highlight in his movie-making career. He tells of how sweet Robin Wright (Buttercup) was, how he and Mandy Patinkin worked tirelessly learning to fence for the big fight scene, how Billy Crystal and Carol Kane (Miracle Max and Valerie) kept the entire cast in stitches while they filmed their scenes and how the entire company became a bonafide family during the months of filming in England.
There are wonderful photos of behind-the-scenes included here, and a real treat - the book cover makes out into a one-of-a-kind posterette!
This book was just a pure delight to read and will become a prized possession in my book collection. If you are a fan of the book and/or the movie - get this book! You'll be so glad you did! It's "inconceivable" that you wouldn't be! :)
Here's is a wonderful video clip of Elwes talking about his book -
About The Author: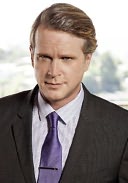 Cary Elwes is a celebrated English actor who starred in The Princess Bride before moving on to roles in Robin Hood: Men in Tights, Glory, Days of Thunder, Twister, and Saw, among many other acclaimed performances. He will always be indebted to The Princess Bride, he says, for changing his life and giving him a career that has spanned decades. He lives in Hollywood, California, with his family.
Find out more about Cary Elwes on Twitter @Cary_Elwes
Joe Layden has authored or coauthored more than thirty books, including multiple
New York Times
bestsellers.
I purchased this book for my personal collection. I was not compensated for my opinion.