About Heavy Weather
• Paperback:
408 pages
• Publisher:
Sleepy Creek Press; 1 edition (March 10, 2015)
It takes a town to save a child. That town is Beaufort.
Annie Mac's estranged husband vows that nothing will stop him from getting his baby girl. Not Annie Mac and certainly not that boy of hers.
Only four blocks away, Hannah Morgan lives in comfort with her husband and dog, making pottery and waiting for her best friend to come home. When she discovers the two children cowering in the bushes and their mama left for dead, it doesn't take her long to rally the sleepy town of Beaufort, NC, and to set her coterie of do-gooders to some extra-strength do-gooding. Add in Clay, a lonely police lieutenant yanked out of his comfort zone and into the heart of this small family, and who knows what will happen?

Purchase Link
My Thoughts:
Have you ever picked up a book by a new (to you) author and after finishing said book, wonder "Where has this writing angel been all my life?" That was the feeling that I got after finishing "Heavy Weather" by Southern fiction author Normandie Fischer.
This novel has a little of everything for everybody - romance, suspense, close friendship, family drama - and it is written in a style that captivates the reader and hold their attention to the final thrilling end. I started reading around 8 p.m. and the next thing I knew it was 6 a.m. and I was turning the final page! Now that's a page-turner!
I highly recommend "Heavy Weather" as a great summertime read - and I fully intend to go back and pick up Normandie's previous books to enjoy as well!
About Normandie Fischer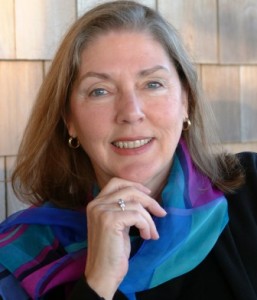 A life-long sailor, Normandie has been writing and editing professionally since the seventies. She studied sculpture for several years in Perugia, Italy, before returning stateside to complete her degree with special honors in English. When they're not visiting grown children who have scattered elsewhere, Normandie and her husband divide their time between their waterfront home in NC (where she takes care of her mama) and their waterborne sailing home, Sea Venture, lately returned from Pacific Mexico. She has three women's fiction books now:
Becalmed
, which was the first Carolina Coast novel;
Sailing out of Darkness;
and now the second Carolina Coast story,
Heavy Weather
.
Find out more about Normandie at her
website
, connect with her on
Facebook
, and follow her on
Twitter
.
Normandie's Tour Stops
Friday, May 22nd:
Raven Haired Girl
Saturday, May 23rd:
Mama Vicky Says
Monday, May 25th:
The Book Bag
Thursday, May 28th:
Chronicles …
Tuesday, June 2nd:
Pearls & Hoses
Monday, June 8th:
Book by Book
Monday, June 15th:
Books and Bindings
Tuesday, June 16th:
Broken Teepee
Wednesday, June 17th:
Tina Says …
Friday, June 19th:
Sharon's Garden of Book Reviews
My thanks to TLC Book Tours for including me on this tour and to the author for providing the review copy of the book. I was not compensated for my opinion.