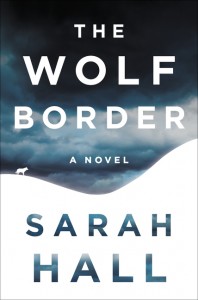 About The Wolf Border
• Hardcover:
448 pages
• Publisher:
Harper (June 9, 2015)
The award-winning author of The Electric Michelangelo returns with her first novel in nearly six years, a literary masterpiece about the reintroduction of wild wolves into the United Kingdom.
She hears them howling along the buffer zone, a long harmonic.
One leading, then many.
At night there is no need to imagine, no need to dream.
They reign outside the mind.
Rachel Caine is a zoologist working in Nez Perce, Idaho, as part of a wolf recovery project. She spends her days, and often nights, tracking the every move of a wild wolf pack—their size, their behavior, their howl patterns. It is a fairly solitary existence, but Rachel is content.
When she receives a call from the wealthy and mysterious Earl of Annerdale, who is interested in reintroducing the grey wolf to Northern England, Rachel agrees to a meeting. She is certain she wants no part of this project, but the Earl's estate is close to the village where Rachel grew up, and where her aging mother now lives in a care facility. It has been far too long since Rachel has gone home, and so she returns to face the ghosts of her past.
The Wolf Border is a breathtaking story about the frontier of the human spirit, from one of the most celebrated young writers working today.

Purchase Links
My Thoughts:
Author Sarah Hall creates an intriguing story of one woman's rollercoaster of a life - filled with family drama, relationship drama, and her close attachment to her work with wolves. The characters in this story are complex and fascinating, the settings - both in Idaho and England - are breathtaking, and the tale itself is fast-paced and well-written. Readers will find themselves pulled into the story from the very beginning.
About Sarah Hall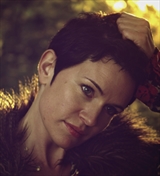 Sarah Hall was born in 1974 in Cumbria, England. She received a master of letters in creative writing from Scotland's St. Andrews University and has published four novels.
Haweswater
won the Commonwealth Writers' Prize (overall winner, Best First Novel) and a Society of Authors Betty Trask Award.
The Electric Michelangelo
was shortlisted for the Man Booker Prize, the Commonwealth Writers' Prize (Eurasia Region), and the Prix Femina Étranger, and was longlisted for the Orange Prize for Fiction.
Daughters of the North
won the 2006/07 John Llewellyn Rhys Prize and the James Tiptree Jr. Award, and was shortlisted for the Arthur C. Clarke Award for science fiction.
How to Paint a Dead Man
was longlisted for the Man Booker Prize and won the Portico Prize for Fiction.
In 2013 Hall was named one of
Granta
's Best Young British Novelists, a prize awarded every ten years, and she won the BBC National Short Story Award and the E. M. Forster Award from the American Academy of Arts and Letters.
Find out more about Sarah at her
website
, and connect with her on
Facebook
.
My thanks to TLC Book Tours for including me on this tour and to Harper Collins for the review copy of the book. I was not compensated for my opinion.