About An Unwilling Accomplice
• Paperback:
368 pages
• Publisher:
William Morrow Paperbacks; Reprint edition (May 5, 2015)
In this absorbing and atmospheric historical mystery from New York Times bestselling author Charles Todd, World War I battlefield nurse Bess Crawford's career and life are in jeopardy when a murder is committed on her watch.
Bess Crawford has been summoned by the War Office to accompany a wounded soldier from Shropshire to Buckingham Palace, where he's to be decorated for gallantry by King George himself.
Heavily bandaged and confined to a wheelchair, Sergeant Jason Wilkins will be in her care for barely a day. But on the morning after the ceremony when Bess goes to collect her charge for his return journey, she finds the room empty. How could such a severely wounded man vanish without a trace?
Both the Army and the Nursing Service hold Bess to blame for losing the war hero. The Army now considers Wilkins a deserter, and Scotland Yard questions Bess when Wilkins is suspected of killing a man in cold blood. If Bess is to clear her name and return to duty in France, she must prove that she was never his accomplice. But the sergeant has disappeared again and neither the Army nor the police can find him.
Following a trail of clues across England, Bess is drawn into a mystery that seems to grow darker with every discovery. But will uncovering the truth put more innocent people in jeopardy?

Purchase Links
My Thoughts:
First of all, I adore the Bess Crawford series from author Charles Todd - I love that Bess is a nurse (kind of like a grown-up version of the Cherry Ames books that I loved as a young girl) and I love the setting of the World War I action in England and France.
However ...
I was a bit disappointed in "An Unwilling Accomplice." The sixth book in the series finds Bess in the midst of a horrible situation that has her suspected of murder, and it's up to her and Simon, the Sergeant-Major who appears in her life just when she needs him, to clear her name and solve the mystery as well. So the two friends (admirers of each other?) jump in their car and drive and drive and drive - back and forth, here and there, following clues and leads, most of which are frustrating dead-ends.
I would have liked to see a little more character development of the secondary characters, and I would love to see more movement in the Bess/Simon relationship arena. That being said, I still adore Bess Crawford and will remain a faithful reader looking forward to the next book in the series which is coming up soon.
About Charles Todd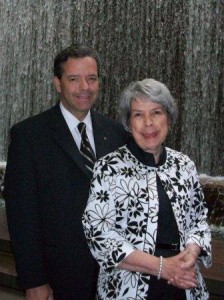 Charles Todd is the author of the Inspector Ian Rutledge mysteries, the Bess Crawford mysteries, and two stand-alone novels. A mother and son writing team, they live in Delaware and North Carolina.
Visit their website at
Charlestodd.com
and like
CharlesToddNovels on Facebook
.
My thanks to TLC Book Tours for including me on this tour and to William Morrow for providing the review copy. I was not compensated for my opinion.