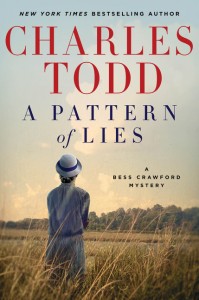 About A Pattern of Lies
• Hardcover:
336 pages
• Publisher:
William Morrow; 1st edition (August 18, 2015)
Bess Crawford must keep a deadly pattern of lies from destroying an innocent family in this compelling and atmospheric mystery from the New York Times bestselling author of A Question of Honor and An Unwilling Accomplice
In 1916, at the height of the war, an explosion and fire at an armament factory in Kent killed more than a hundred men. With Ashton Powder Mill situated so close to the coast—within reach of German saboteurs—the Army investigated, eventually ruling the event an appalling tragedy. Now, two years later, suspicion, gossip, and rumor have raised the specter of murder—and fingers point to the owner, Philip Ashton, whose son is battlefield nurse Bess Crawford's friend and former patient.
While visiting the Ashtons, Bess finds herself caught up in a venomous show of hostility that doesn't stop with Philip Ashton's arrest. Indeed, someone is out for blood, and the household is all but under siege. The police are hostile—the Inspector's brother died in the mill explosion—and refuse to consult either the Army or Scotland Yard. Why, after two years, has the village turned against Ashton?
In France, Bess searches for the only known witness to the explosion, now serving at the Front, and tries to convince him to give evidence about that terrible Sunday morning, only to find herself and the witness hunted by someone intent on preventing anyone from discovering what—or who—is behind this web of vicious lies. Uncertain whom to trust, she can rely only on her own wits and courage, but how can she stop a killer whose face she has never seen?
Philip Ashton is urged to throw himself on the mercy of the court—where he will surely find none. Time is running out. And Bess, at the point of a gun, has only one choice left: to risk her life to save the Ashtons.

Purchase Links
My Thoughts:
One of my favorite mystery series is the World War I-era Bess Crawford Mysteries by Charles Todd, so I was thrilled that there would be a new installment just in time for summer reading!
"A Pattern Of Lies" is the seventh book in the series and continues the story of the life and adventures (and misadventures) of the competent and curious Bess Crawford, a nurse in Queen Alexandra's Imperial Military Nursing Service. As well as being a proficient nurse in service at the French Front during WWI, Bess often finds herself caught up in the most baffling murder mysteries, and this time around is no exception. During her time of leave back in England, Bess runs into an old patient that she had grown close to during his recuperation and discovers that his family is being targeted as causing a gunpowder mill to explode, killing hundreds of workers. As Bess works to discover the real cause of this horrendous accident (while still traveling back and forth to her job at the frontlines) she turns up witnesses and evidence that could possibly change the outcome of the troubles back home.
The mother/son team who make up Charles Todd always do an outstanding job with their mysteries (they also write the Ian Rutledge series) - with endearing characters, great story lines and fascinating settings that teach a great deal of history while entertaining with an intriguing mystery - a fine feat of writing in itself!
It is probably advisable to have read some of the previous novels in the Bess Crawford series, as there are many reoccurring characters that pop in and out, but it isn't strictly necessary - but if you enjoy a well-written, lively series you will want to go back and indulge in all of the wonderful books that have preceded this one!
About Charles Todd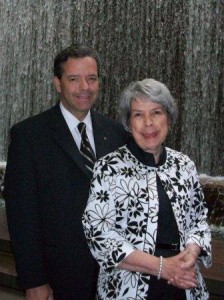 Charles Todd is the author of the Inspector Ian Rutledge mysteries, the Bess Crawford mysteries, and two stand-alone novels. A mother and son writing team, they live in Delaware and North Carolina.
Visit their website at
Charlestodd.com
and like
CharlesToddNovels on Facebook
.
.
My thanks to TLC Book Tours for including me on this tour and to William Morrow Books for providing the review copy. I was not compensated for my opinion.