About The Book:
From the beloved stars of TLC's
The Little Couple
comes an uplifting and moving behind-the-scenes account of how the pair met, fell in love, and overcame huge obstacles to become successful professionals and parents.
Jennifer Arnold and Bill Klein have inspired millions as stars of TLC's hit show
The Little Couple
. Though they both have dwarfism, they have knocked down every obstacle they have encountered together with a positive, can-do attitude. The show has featured the lives of Jennifer (a respected neonatologist) and Bill (a successful entrepreneur) from their marriage in 2009, to the launch of their pet shop, to the adoption of their children, to Jen's overcoming cancer. Now, for the first time Jen and Bill are letting readers into their private lives with behind-the-scenes, never-before-told stories about how they fell in love, what inspires them, and the passions that drive their success.
Jen and Bill have a simple purpose in life: make the world a better place through encouragement and education. A must-have for fans of the show or anyone who has ever faced a difficult challenge,
Life Is Short (Pun Intended)
gives readers a glance at what inspires these positive people to approach life with such optimism and share their lives with the public every day.
My Thoughts:
One of my favorite reality shoes is "The Little Couple," which stars Dr. Jennifer Arnold and her husband, Bill Klein. So I was excited to see that they had written a memoir of their lives, both singly and together.
This couple have overcome amazing odds to have a happy and very successful life, and their stories of growing up and their adult lives so far are upbeat and very positive. Both Jennifer and Bill talk about their various medical procedures they had to undergo as children and they explain it in very readable terms. (and I was surprised to find that I actually had some of the exact surgeries and castings as they did when I was a kid - ie the spica cast that doctors used to try to fix my own hip dysplasia).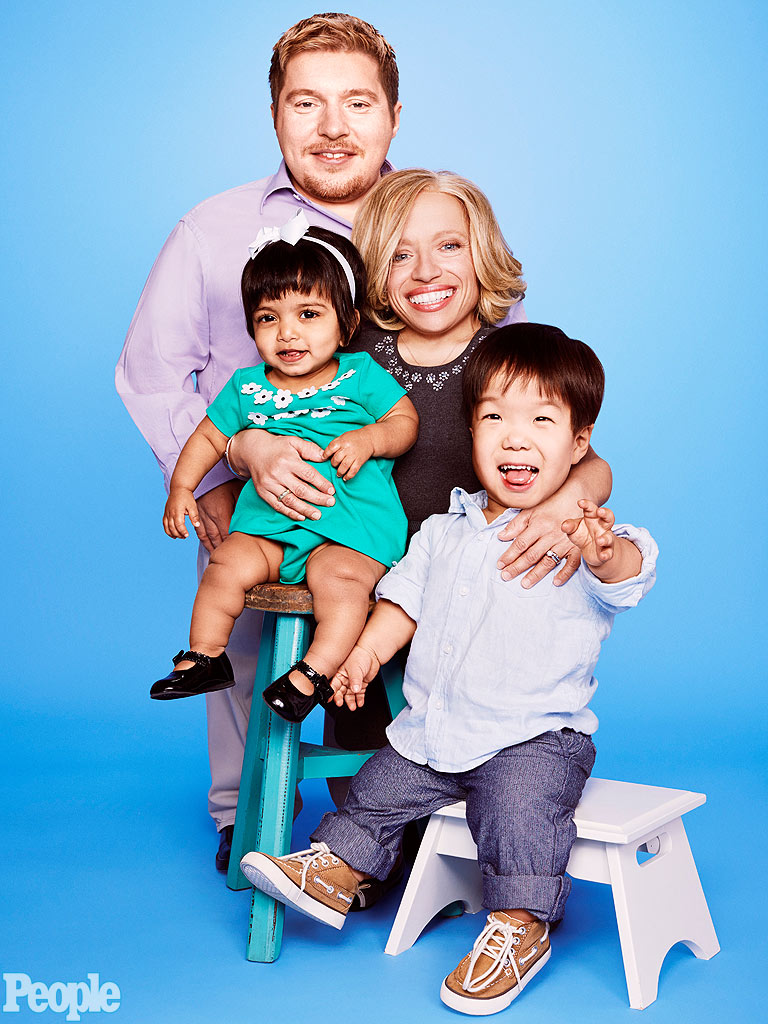 My favorite section of the book is Bill and Jennifer's love story - finding each other through the internet dating site designed just for Little People, their beautiful beach wedding, and their hilarious honeymoon in Bora Bora. And I so admire their story of finding their children, Will from China and Zoey from India, and how much love is surrounding that family.
This is a very inspiring book that is full of laughs, love, some tears and a lot of happiness.
I highly recommend this amazing book.
About The Authors:
Jennifer Arnold, MD, completed her medical degree at Johns Hopkins School of Medicine in Baltimore, MD and graduated in 2000. She is currently an attending neonatologist at Baylor College of Medicine and Medical Director of the Simulation Center at Texas Children's Hospital. Dr. Arnold is married to her best friend Bill Klein. They live in Houston, TX and have adopted two special needs children. Jennifer and Bill are the stars of TLC's
The Little Couple
.
Bill Klein grew up on Long Island, NY. After earning a degree in Biology from NYU, Bill became an entrepreneur. Today, he works with companies large and small, in the area of strategic direction, sales, and operational efficiency. He plays an active role in every business he owns, including Candu Enterprises, where he and his wife Jennifer provide a variety of media-related services, including making appearances at schools and other institutions to aid in the campaign to stop bullying. Most recently, Bill created Rocky & Maggie's, a pet supply business named after the family dogs. Bill Klein is married to his best friend Jennifer Arnold. They live in Houston, TX and have adopted two special needs children.
My thanks to Howard Books for providing the review copy of this book. I was not compensated for my opinion.