My dear friend, author Linda Broday, has a new book coming out soon, the third book in her "Bachelors of Battle Creek" series.
In celebration, publisher Sourcebooks is doing a giveaway on Goodreads! Win one of 5 copies of FOREVER HIS TEXAS BRIDE! Contest ends on November 9, so you have lots of time. The book releases on December 1. Just in time for Christmas! Here's the link to enter -
https://goo.gl/AXpF0f
Here is more about the book:
There's this thing between us that refuses to die. I'd like nothing better than to be able to..." His words faded. He'd give anything to change people's views about his race...to be able to make her his wife.

But the world wasn't that simple. Not for people like them.
All his life, Brett Liberty has straddled two worlds: white and Iroquois. The only place he's truly at peace is with his wild mustangs. But after he's arrested for the color of his skin, he discovers Rayna Harper in the cell next to him. Rough and tumble Rayna has known little kindness, but Brett sees the depth of her heart hidden beneath layers of hurt and fear, and he refuses to leave without her.
Rayna never thought she'd find a place she could call home until she found herself at Brett's side. But men driven by hate are determined to tear them apart, forcing Brett and Rayna to fight for their love, their future, and their very survival...
About The Author: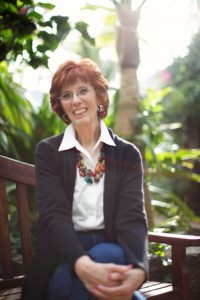 Linda Broday resides in the panhandle of Texas on the Llano Estacado. At a young age, she discovered a love for storytelling, history, and anything pertaining to the Old West. Cowboys fascinate her. There's something about Stetsons, boots, and tall rugged cowboys that get her fired up!
A New York Times and USA Today bestselling author, Linda has won many awards, including the prestigious National Readers' Choice Award and the Texas Gold Award. She blogs regularly at
www.PetticoatsandPistols.com
.
Check out Linda's website at
www.lindabroday.com
for more info on her wonderful Western romance novels and upcoming events! You'll be glad you did!