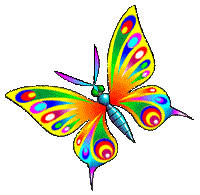 The birds are still twittering away, the breezes are still warm, and the daffodils are blooming like crazy this week. (But I fear that winter is still lurking around the corner!) Tis too early for the trees to be blooming, but I digress!
Anytime of year is a great time to read, and this spring is looking to be a really good season for great books to tempt us! I've got a wonderful line-up for this week, so without further ado ...
What I'm Reading Now:
What I Plan To Read:
Special Events:
Tuesday: Book Blog Tour for "My Sweet Vidalia"
Wednesday: Book Blog Tour for "Sugar Crush"
Friday: Book Blog Tour Stop for "Beauty, Beast and Belladonna"
On a sad note, one of my favorite authors, Harper Lee, passed away last week. Miss Lee was a force to be reckon with during her time, and one stubborn, sassy, sweet Southern lady as well. Her brilliant novel, "To Kill A Mockingbird," will always be a classic book that should be read by all high school students.
Nelle Harper Lee will be missed, but she will remain an inspiration for all Southern writers to aspire to. Rest in peace, dear lady.
Hope you have great things to read this week as well! As always ...
"It's Monday! What Are You Reading?" is a place to meet up and share what you have been, are and about to be reading over the week. It's a great post to organize yourself. It's an opportunity to visit and comment, and er... add to that ever growing TBR pile! So welcome in everyone. This meme started with J Kaye's Blog and then was taken up by Sheila from
Book Journey.
Sheila then passed it on to Kathryn at the
Book Date
. And here we are!