Paperback: 272 pages
Publisher: Turner (October 6, 2015)
On July 4, 1955, in rural Georgia, an act of violence threatens the life of Vidalia Lee Kandal Jackson's pre-born daughter. Despite the direst of circumstances, the spirit of the lost child refuses to leave her ill-equipped young mother's side.
For as long as she is needed–through troubled pregnancies, through poverty, through spousal abuse and agonizing betrayals–Cieli Mae, the determined spirit child, narrates their journey. Serving as a safe place and sounding board for Vidalia's innermost thoughts and confusions, lending a strength to her momma's emerging voice, Cieli Mae provides her own special brand of comfort and encouragement, all the while honoring the restrictions imposed by her otherworldly status.
Vidalia finds further support in such unlikely townsfolk and relations as Doc Feldman, Gamma Gert and her Wild Women of God, and, most particularly, in Ruby Pearl Banks, the kind, courageous church lady, who has suffered her own share of heartache in their small Southern town of yesteryear's prejudices and presumptions.
My Sweet Vidalia
is wise and witty, outstanding for its use of vibrant, poetic language and understated Southern dialect, as well as Mantella's clear-eyed observations of race relations as human relations, a cast of unforgettable characters, an in-depth exploration of the ties that bind, and its creative perspective.
My Sweet Vidalia
is a rare, wonderful, and complex look at hope, strength, the unparalleled power of unconditional love, and a young mother's refusal to give up.
"My Sweet Vidalia is a unique, enchanting read. Exquisite language, a cast of robust characters, and a solid and compelling plot keeps readers captivated as Mantella straddles the thin line between poetry and prose, reality and ether, fragility and strength. With a deft and gentle hand, she navigates us through the travails of an impoverished young mother guided by her intrepid spirit child."– Susan Crawford, Author of The Pocket Wife
.

Purchase Links
My Thoughts:
"My Sweet Vidalia" is one of the most unusual novels that I've read in quite a while. Narrated by a Southern woman's miscarried child, or "spirit child," as she is referred to, this story is heart-wrenchingly sad, yet has times of heartwarming joy;
Debut author Deborah Mantella captures the essence of 1950's Georgia with a innate sense of realism. Her characters are just that, real "characters," with plenty of personality to make them memorable (for the good and the bad, there are a few characters it is a pleasure to dislike!). The voice of the book is written nearly entirely in dialect, but once you get into the swing of it, the rhythm of the narration is easy to follow.
"My Sweet Vidalia" has been designated as an "Okra Pick" by the Southern Independent Booksellers, which is a high honor indeed. I found this novel to be fascinating enough to have stayed up until 5 a.m. to read "just one more chapter!" Fans of Southern fiction will be interested in checking this mesmerizing novel!
About Deborah Mantella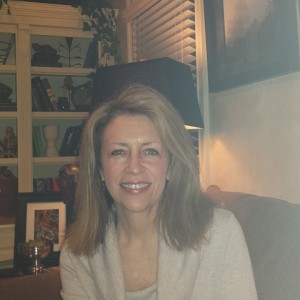 A transplant to the South, Deborah Mantella has lived and taught in various cities in the Northeast and the Midwest. Now a resident of Georgia she lives outside Atlanta with her husband. Mantella is a member of the Atlanta Writers Club, the Authors Guild, and the Society of Children's Book Writers and Illustrators. This is her first novel.
.
.
Connect with Deborah
Deborah Mantella's TLC Book Tours TOUR STOPS:
Monday, February 1st:
Patricia's Wisdom
Tuesday, February 2nd:
Reading Reality
Wednesday, February 3rd:
WV Stitcher
Thursday, February 4th:
Books Without Any Pictures
Thursday, February 4th:
FictionZeal
Tuesday, February 9th:
Time 2 Read
Wednesday, February 10th:
Lavish Bookshelf
Thursday, February 11th:
Stranded in Chaos
Monday, February 15th:
Kritter's Ramblings
Monday, February 15th:
All Roads Lead to the Kitchen
Tuesday, February 16th:
Musings of a Bookish Kitty
Wednesday, February 17th:
Dwell in Possibility
Thursday, February 18th:
Mallory Heart Reviews
Monday, February 22nd:
Kahakai Kitchen
Tuesday, February 23rd:
Sharon's Garden of Book Reviews
Wednesday, February 24th:
Peeking Between the Pages
Wednesday, February 24th:
The Reading Cove Book Club
My thanks to TLC Book Tours for including me on this tour and to the author for providing the review copy. I was not compensated for my opinion.