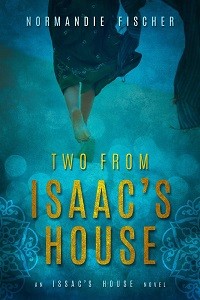 About Two From Isaac's House:
• Paperback:
414 pages
• Publisher:
Sleepy Creek Press
Inheritance? Check. Solo trip before getting married? Check. Dangerous hot guy she shouldn't get involved with in a thousand years? Oh, honey, that's a check.
From author Normandie Fischer comes a new romantic suspense that takes the reader from the hills of Italy to the Jordanian desert and from there to an Israel on the brink of war with Hamas.
Rina Lynne has never traveled far from Morehead City, North Carolina. So when she inherits her father's secret stash, she's ready to kick up her heels and go adventuring before she settles down to marry her long-time fiancé. First stop, Italy.
Enter Tony (aka Anton), an engineering geek conned into helping his Israeli cousins as a sort-of spy. From the moment he meets Rina, he's distracted, which is not a good idea when there's already been murder and theft. And from the moment Rina meets Tony, she's fascinated, which is also not a good idea. He claims to be an Arab-American, and she's half-Jewish. And engaged. And then there are all those bodies dropping around them, each linked to the gathering storm in the Middle East.

Purchase Link
My Thoughts:
I had previously reviewed Normandie Fischer's novel, "Heavy Weather," and just fell in love with this sassy Southern lady's writing style! So I was excited to review her latest book, "Two From Isaac's House." And she did not disappoint!
Part romance, part mystery, and all fast-paced, this novel is a fabulously spun tale that will reel in the reader and keep them hooked to the very spine-tingling end.
I loved the cast of characters - all were complex and fully developed; the setting is fascinating - the Italian countryside was just intoxicating; and the mystery is a rollercoaster of suspense and excitement.
I'm a big fan of Normandie Fischer, and I think those who love a great, tightly written novel will love her as well. I highly recommend this book.
About Normandie Fischer: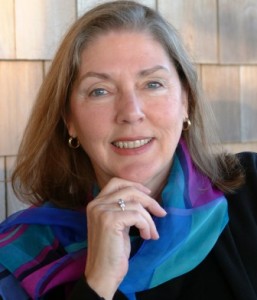 Normandie Fischer combines a love of all things Italian with a fascination for the cultures and cuisines of the Middle East, an interest fostered when she studied sculpture in Perugia and lived among Arab students. She and her husband retired from cruising Pacific Mexico on board their ketch, Sea Venture, to care for her aging mother, who now sails with them whenever the opportunity arises.
Two from Isaac's House
is her first romantic suspense. She is better known for her women's fiction, including
Becalmed
(2013),
Heavy Weather
(2015), and
Sailing out of Darkness
(2013).
Find out more about Normandie at her
website
, connect with her on
Facebook
, and follow her on
Twitter
.
Normandie's Tour Stops
Monday, February 15th:
Queen of All She Reads
Tuesday, February 16th:
Worth Getting in Bed For
Wednesday, February 17th:
Sharon's Garden of Book Reviews
Thursday, February 18th:
I'm Shelf-ish
Monday, February 22nd:
Patricia's Wisdom
Tuesday, February 23rd:
#redhead.with.book
Wednesday, February 24th:
Reading is My Super Power
Friday, February 26th:
Not in Jersey
Monday, February 29th:
Book by Book
Tuesday, March 1st:
From the TBR Pile
Wednesday, March 2nd:
My So-Called Book Reviews
My thanks to TLC Book Tours for including me on this tour and to the author for providing the review copy. I was not compensated for my opinion.