About A Series of Catastrophes and Miracles
• Hardcover: 304 pages
• Publisher: National Geographic; 1 edition (April 26, 2016)
A wry, witty account of what it is like to face death—and be restored to life.
After being diagnosed in her early 40s with metastatic melanoma—a "rapidly fatal" form of cancer—journalist and mother of two Mary Elizabeth Williams finds herself in a race against the clock. She takes a once-in-a-lifetime chance and joins a clinical trial for immunotherapy, a revolutionary drug regimen that trains the body to vanquish malignant cells. Astonishingly, her cancer disappears entirely in just a few weeks.
But at the same time, her best friend embarks on a cancer journey of her own—with very different results. Williams's experiences as a patient and a medical test subject reveal with stark honesty what it takes to weather disease, the extraordinary new developments that are rewriting the rules of science—and the healing power of human connection.

Purchase Links
My Thoughts:
Can you find a book about cancer fascinating? Can you read about someone else's battle with the disease intriguing? With author Mary Elizabeth Williams' memoir, "A Series of Catastrophes & Miracles," you certainly can. At least I did!
Williams uses her gift of storytelling to take readers into the heart of the war against cancer as she relates her own experiences and the experiences of her family and friends in this captivating memoir. By no means is this book meant to be funny - it is the story of Williams' life - but her droll sense of humor shines through at times, giving the presentation of her diagnosis and treatment the light touch that is needed to get through the dark times. I found myself laughing and crying in alternating sessions as I read this heart-wrenching story.
I also found it interesting that after about every two chapters, Williams inserted an "interlude" section where she presents the scientific and medical assessment of her diagnosis and subsequent treatment that saved her life. Yes, it is technical, but Williams presents it in a way that the lay person can easily understand - a minor miracle in itself in a book about miracles!
I highly recommend Mary Elizabeth Williams' book for those who know someone with cancer, someone whose family might be going through this experience, and for those who are just fascinated with the advance in the fight against this horrible disease. This book is simply just excellent! Well done, Mrs. Williams! Well Done!
About Mary Elizabeth Williams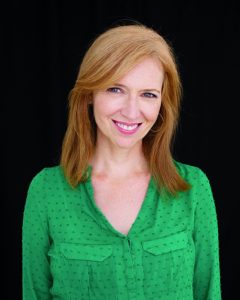 Mary Elizabeth Williams is a senior staff writer for award-winning Salon.com whose columns are regularly among the top viewed, commented on, shared, and cited as the best of the week. The "Lab Rat" series on her clinical trial was nominated for the 2012 Online Journalism Award for Commentary, and her essay on receiving a melanoma diagnosis is in the Harper anthology
The Moment
, an
Entertainment Weekly
"Must List" pick—alongside essays by Elizabeth Gilbert, Jennifer Egan, and Dave Eggers.
She is the author of Gimme Shelter: Ugly Houses, Cruddy Neighborhoods, Fast Talking Brokers, and Toxic Mortgages: My Three Years Searching for the American Dream. A starred Booklist selection, Gimme Shelter was called "poignant and funny" (Kirkus), "a must-read" (New York Daily News), "hilariously evocative" (Time Out Kids) and "compelling" (Publisher's Weekly).
She lives in New York City with her husband and two daughters.
Find out more about her at her
website
.
My thanks to TLC Book Tours for including me on this tour and to National Geographic Books for supplying the review copy. I was not compensated for my opinion.