Hardcover: 328 pages
Publisher: Yucca Publishing (March 29, 2016)
Occupied Munich, 1946: Irina, a Cossack refugee, confesses to murdering a GI, but American captain Harry Kaspar doesn't buy it. When Harry scours the devastated city for the truth, he finds his long-lost German brother, Max, who returned to Hitler's Germany before the war.
Max has a questionable past, and he needs Harry for the cause that could redeem him: rescuing Irina's stranded clan of Cossacks who have been disowned by the Allies and are now being hunted by Soviet death squads—the cold-blooded upshot of a callous postwar policy.
As a harsh winter brews, the Soviets close in, and the Cold War looms, Harry and Max desperately plan for a risky, last-ditch rescue on a remote stretch of the German-Czech border. A mysterious visitor from Max's darkest days shadows them. Everyone is a suspect, including Harry's lover, Sabine, and Munich detective Hartmut Dietz—both of whom have pledged to help. But before the Kaspar brothers can save the innocent victims of peace, grave secrets and the deep contempt sown during the war threaten to damn them all.
Lost Kin
(Yucca Publishing; April 2016; 978-1-63158-081-9) is a stand-alone continuation of Steve Anderson's novel Liberated, featuring the same compelling protagonist, American captain Harry Kaspar. Author Steve Anderson has two bestselling e-books, Double-Edged Sword and Sitting Ducks. With Anderson's background as a Fulbright fellow in Munich, Lost Kin is a historically accurate, page-turning novel set just after World War II that will appeal to war history readers as well as war fiction readers.
.

Purchase Links
My Thoughts:
Fans of historical fiction with an intriguing and suspenseful twist will find "Lost Kin" a fascinating read!
Author Steve Anderson takes his readers into post-World War II Germany with a story that combines family drama with a historical twist as the two main characters join forces to several mysterious incidents brought to light since the end of the war.
I found the characters in this novel to be fascinating. Anderson has created fully developed characters that draw the reader in and the plot is fast-paced and thrilling. I would recommend this book for anyone who likes a great action story, and it would make a great Father's Day gift for the history buff in the family!
About Steve Anderson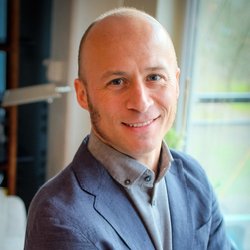 Steve Anderson was a Fulbright fellow in Munich, Germany. His research on the early US occupation in 1945 inspired him to write several novels centered on World War II and its aftermath. Anderson has a master's in history and has worked in advertising, public relations, and journalism. He lives with his wife, René, in Portland, Oregon.
Connect with Steve
Steve Anderson's TLC Book Tours TOUR STOPS:
Tuesday, May 31st:
Savvy Verse and Wit
Thursday, June 2nd:
Mom in Love with Fiction
Monday, June 6th:
Dwell in Possibility
Tuesday, June 7th:
Building Bookshelves
Wednesday, June 8th:
Hoser's Blook
Monday, June 13th:
Write Read Life
Thursday, June 16th:
5 Minutes for Books
Friday, June 17th:
A Book Geek
Monday, June 20th:
Helen's Book Blog
Date TBD:
Sharon's Garden of Book Reviews
My thanks to TLC Book Tours for including me on this tour and to Skyhorse Publishing for providing the review copy. I was not compensated for my opinion.